My Cooked BSA Motor
&nbsp

I finally got around to disassembling this BSA motor this week. I finished a complete rebuild/restoration of the bike back in 2008. I put about two thousand flawless miles on it since then. Last April it blew up while riding home on the highway after a night in the shop. The following pictures aren't for the faint of heart. I've got a lot of work to do!

Jason - March, 2010

&nbsp

While I'm not certain, I think the origin of the problem is the broken tach drive nose. I think the missing piece went into the motor and things went downhill from there.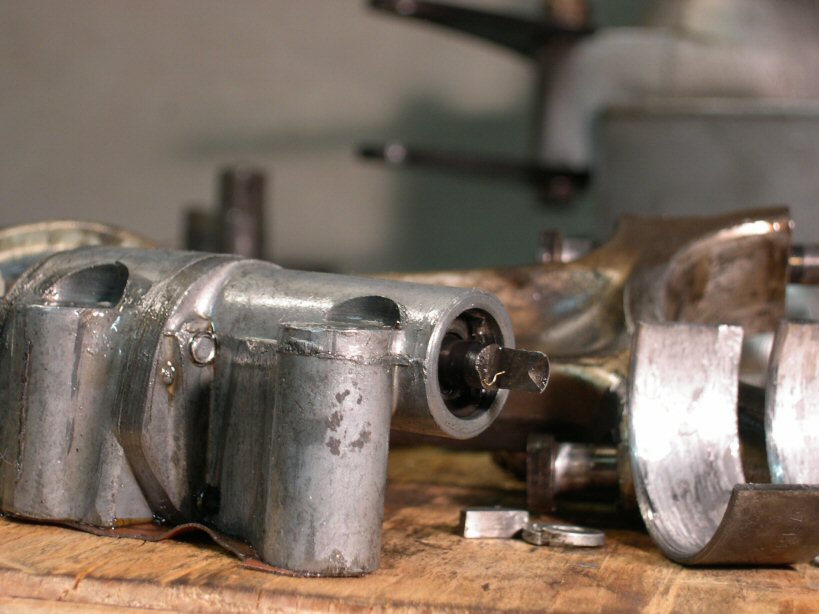 Bearing shells whipped. No surprise there.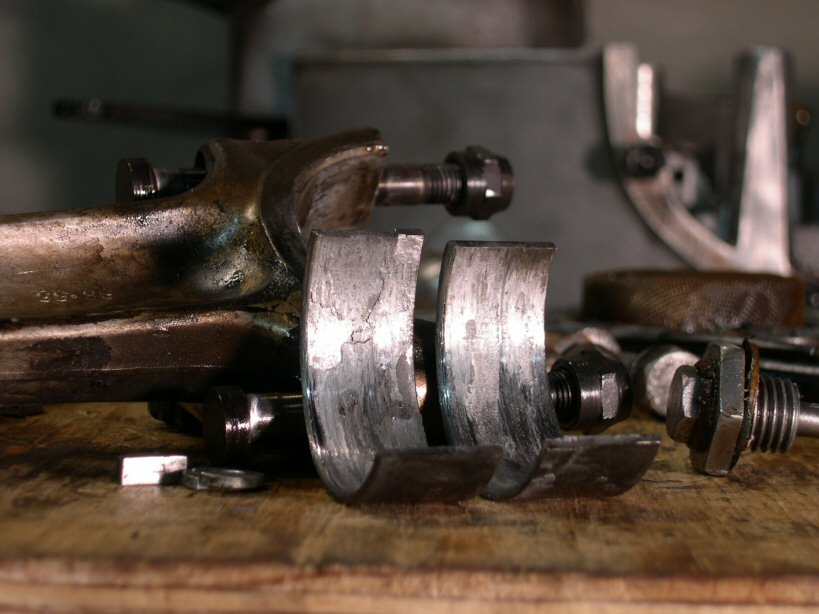 The crank journal on the timing side is complete obstructed. I was not even able to poke through this hole with a pick. Oddly, the drive side is perfect. Not even a single score. Maybe the origin of the problem was really a rod failure.
The bi-metal thrust spacer has seen better days.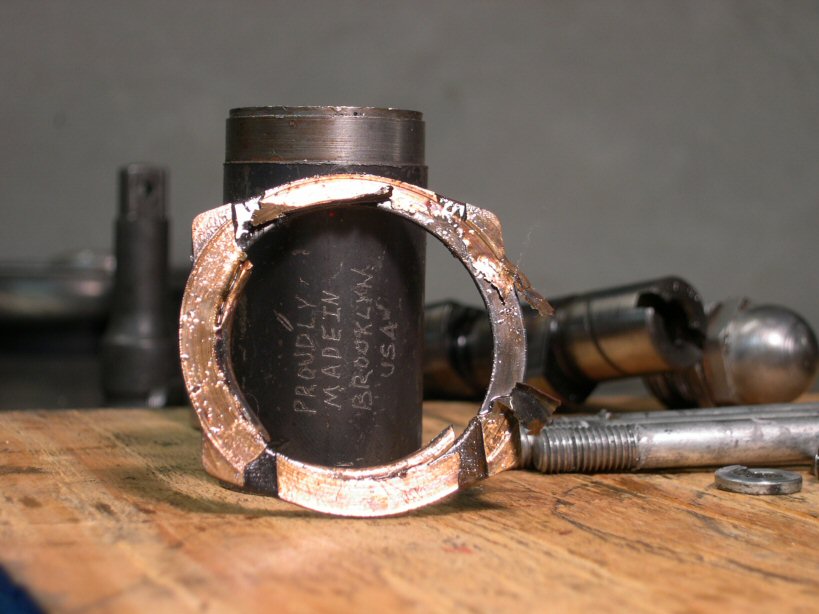 As has the steel thrust washer that protects the case.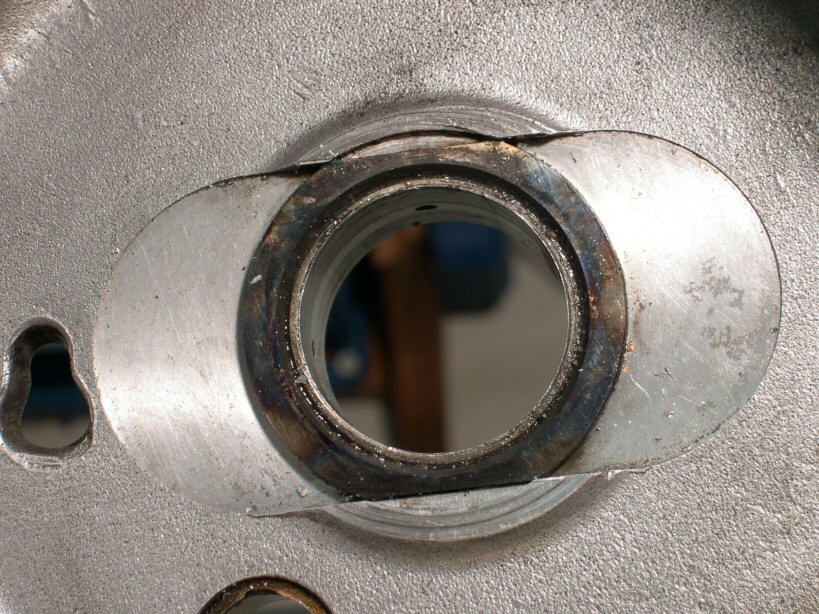 Anybody want to buy a square cam? This things looks like Gumby's head!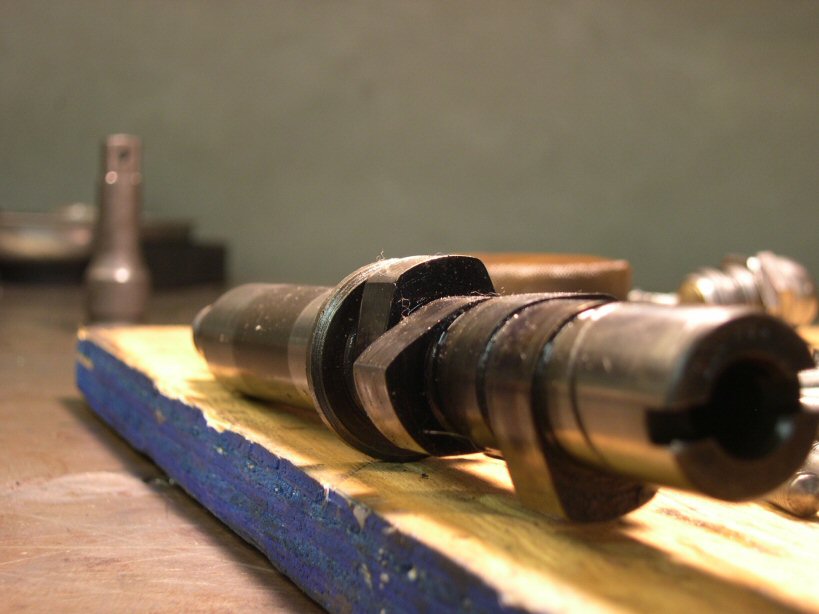 Cam got way hot too.
Rods are done. Seems like original BSA rods are sketchy to begin with. Will try to find steel replacements if anyone makes them.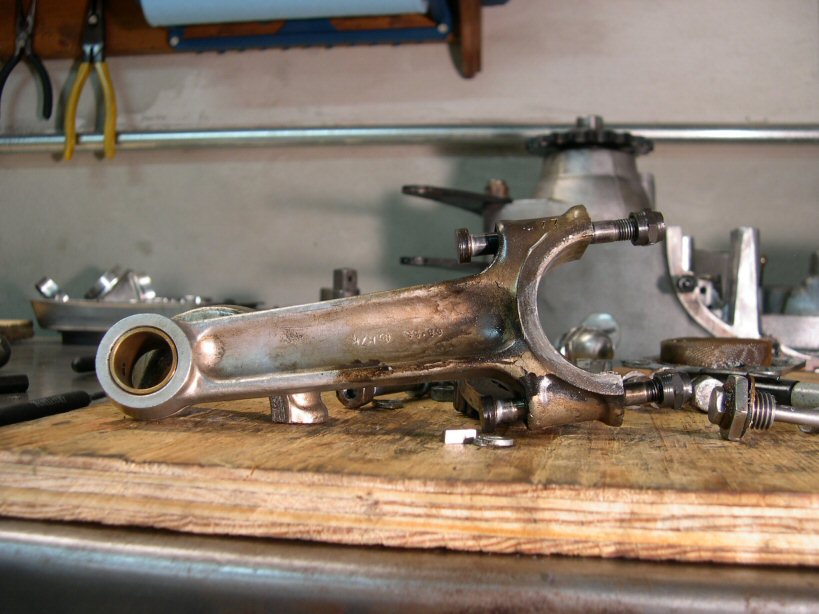 This is where most of the rod shell bearings ended up.
More tech articles @ www.greasygringo.com