El Guapo Down For a Week!
&nbsp

On a wednesday, I was flying home on 676 when suddenly the bike lost power. I was able to drift over to the ramp and get off the highway. First stroke of luck. I figured I broke a valve spring or bent a valve from floating it. On a thursday, I took a peak with a bore scope and found that it was indeed a bent front exhaust valve. 48 hours later it was fixed. My friend Vinnie helped me break it down over a beer on Friday night. Took about an hour.

I sure got lucky again! Turns out an air cleaner screw had vibrated loose and gone into the cylinder. It didnt' even touch the intake valve on the way in. It didn't leave a scratch on the cylinder bore. It did get caught in the exhaust valve and bent it ever so slightly, before getting crunched between the piston and the head, embedding it firmly before it could do any more damage. You can't make this stuff up. I stayed in the shop that night and cleaned up the head and the piston with a set of jeweler's files. Miraculously the seat wasn't damaged. Good thing it had hardened steel inserts installed at some point in its life, otherwise the stock soft bronze seat would surely have been wrecked. I got all the parts cleaned and organized ready to go back together. Were it not for lack of the correct valve guide seals, I would have finished it that night.

The next morning my wife and I went by the local bike shop (Riverside Cycles, Phila) where they always treat me well and sometimes even have the old stuff stashed around somewhere. No dice this time, but he did connect me with a REAL engine man at an HD boutique in New Jersey. He put me on the phone with him after giving bond that I was not a clown and knew exactly what I needed. Dave was a man a few words, those spoken indicating he knew exactly what was up. I took a ride out there and got a new valve and a pile of exhaust valve seals.

Over the rest of the day and evening I quietly continued working on it as people dropped in and out of the shop all day and we helped my friend Casey get his first home-built motorcycle running for the first time. That evening, after everyone cleared out, I got back to work in earnest. I was within an hour of finishing it up when I got the call to come home. Oh well. Wanted to take my time installing those tanks anyway as they are pretty sensitive to spacing and have cracked in the past (a REAL pain to repair).

I rode it home yesterday. Started first kick and ran just like it did before.

Sometime you've just got to work immediately and instinctively and shut off the procrastinator organ.

Jason - April, 2010

&nbsp

The culprit...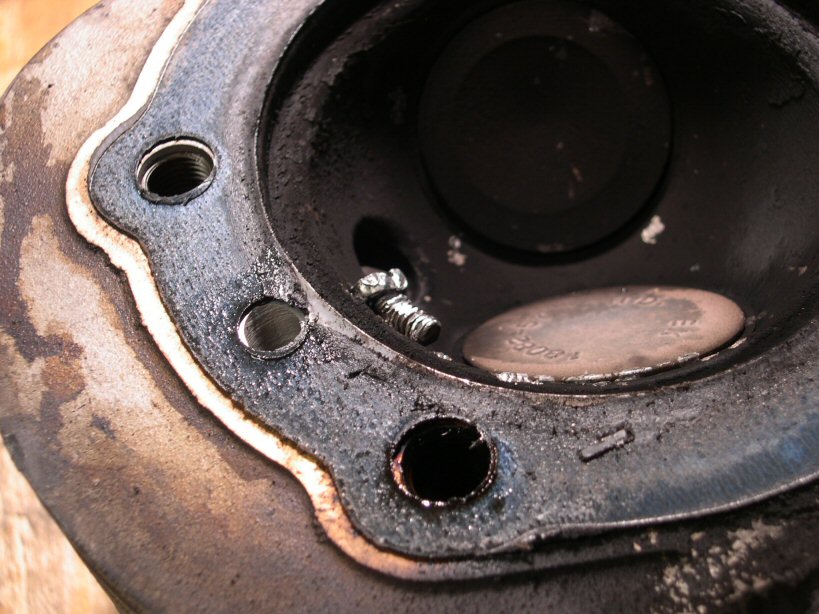 Minor damage at the valve relief pocket was easily cleaned up...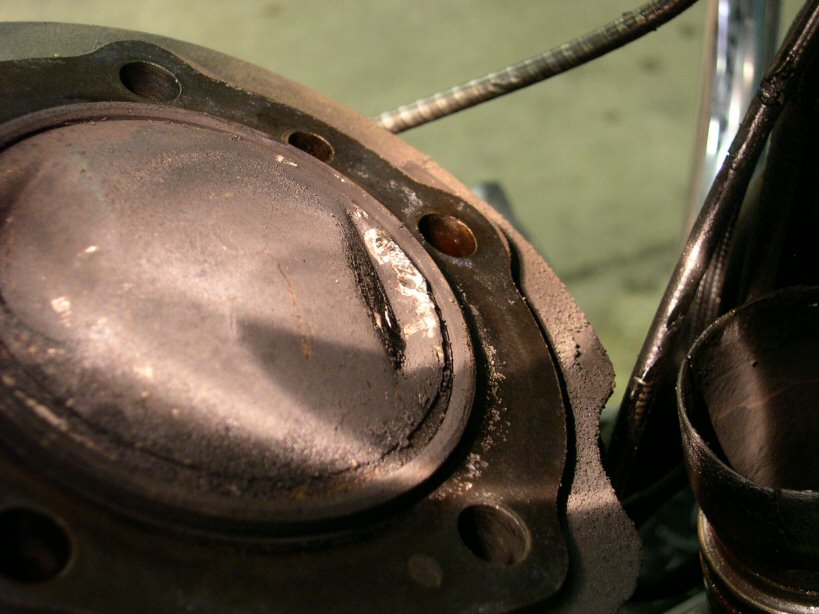 Seats lapped...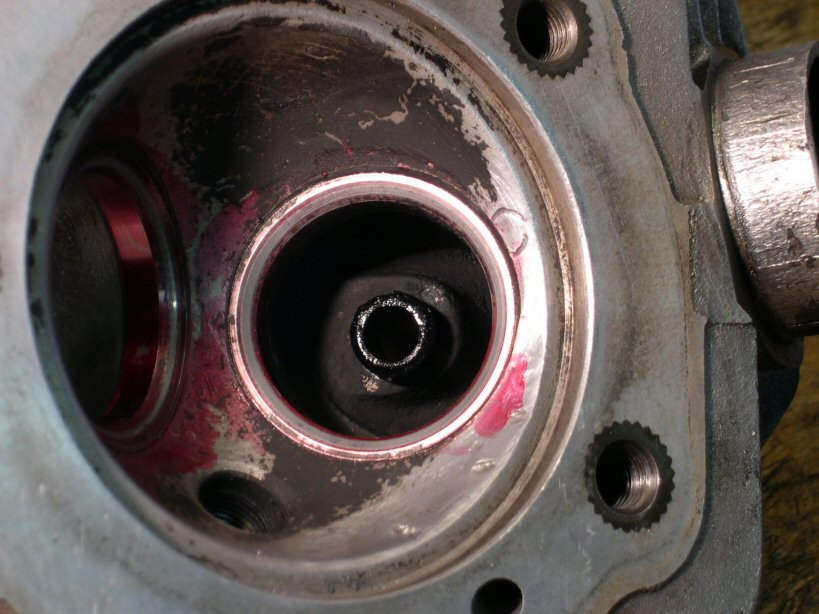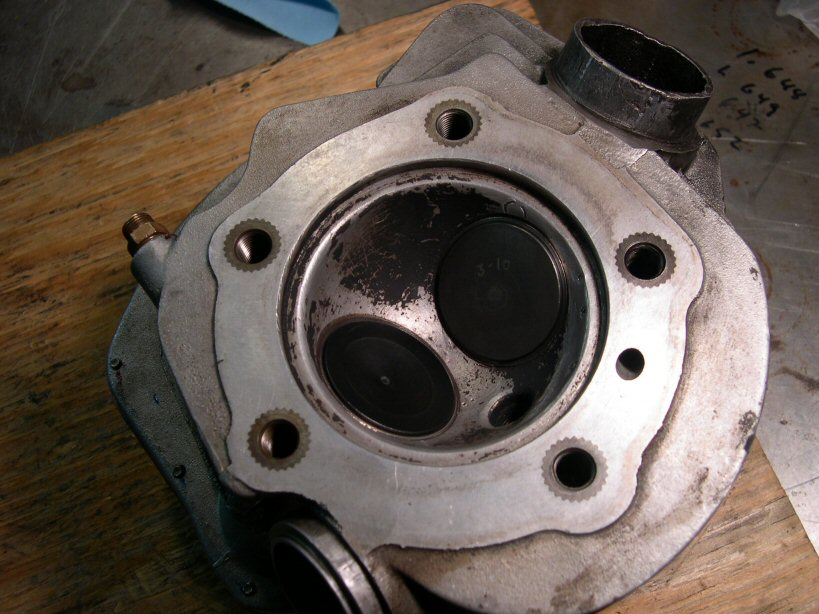 Head cleaned up...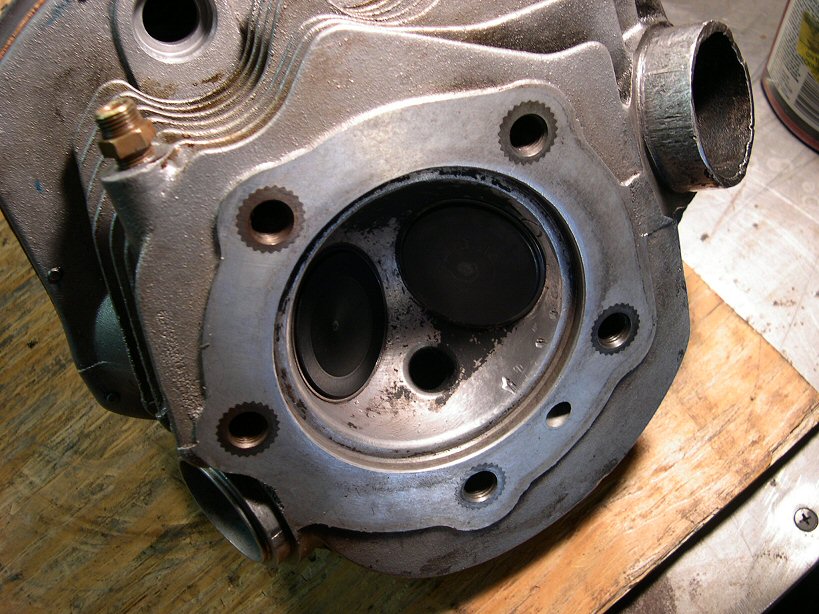 New gasket from loft stash...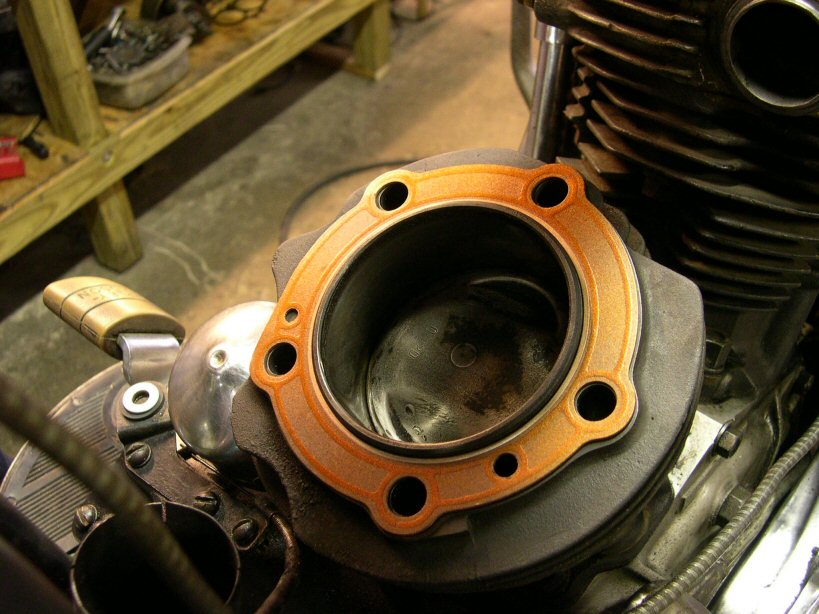 Back together again...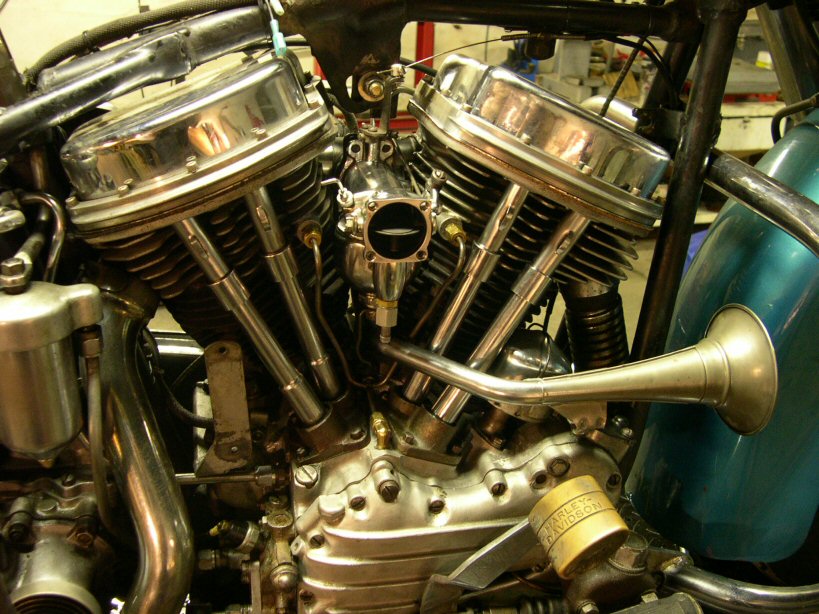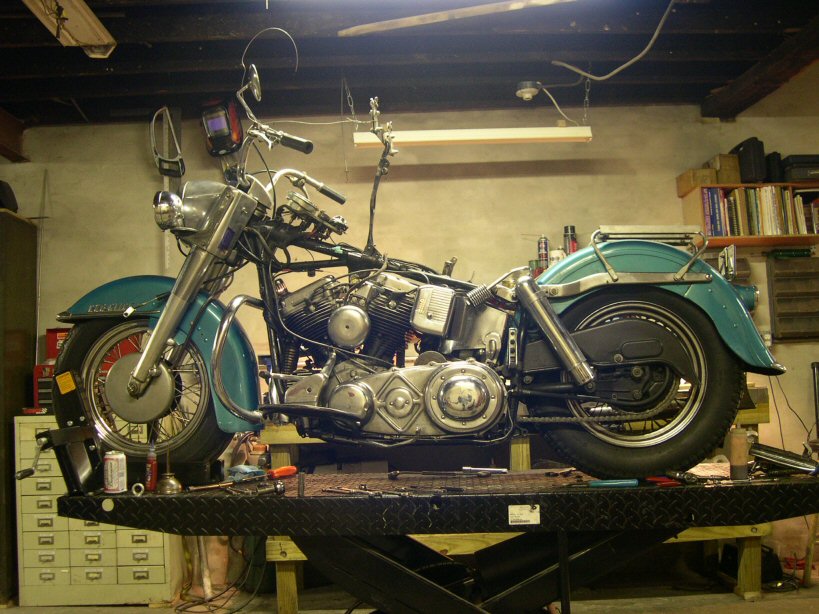 Time for a celebratory beer...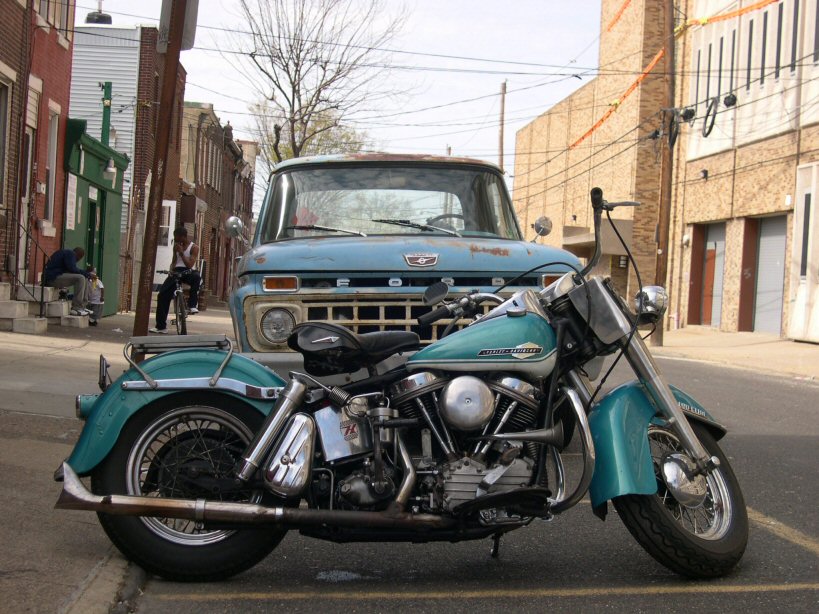 More tech articles @ www.greasygringo.com